Day 19: A Peak Inside My Head...and it's not pretty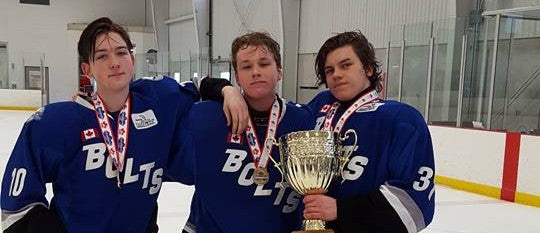 Good morning Challengers, Happy Family Day! 
1.  I was going to do a mini series on gear, and layering, and what to wear for different temperatures and activities, but then, I went to hockey, thinking I had dressed appropriately in fleece long johns under my shells. Well I overheated in about 3 minutes. Not good. By the time I got off the ice, my face was so red, I looked like a tomato. Then I remembered how I was so cold on Thursday, and thought to myself "how can I possibly think I am qualified to tell anybody how to dress!!"
2.  So then I thought I would write today's post on Thom's hockey game today-because it was thrilling. I'll cut to the chase, and just tell you that Thom's team was playing today for a play off spot. They win they go to the play offs; lose their season is over. Thom's team was winning 3-2. The other team scored with 3 minutes left to tie it up 3-3.
Then with .5 seconds left in the game Thom scored!!!!!!!!!!
Yes he did!!!
3.  Today, I baked my famous bananna chocolate chip muffins, that I usually make 4-5 times a week. It's the perfect recipe because it makes 12 muffins. Today, I substituted 1 cup of flour for a gluten free flour. And nobody noticed, if anything, people liked then better! So then I was thinking maybe I would do a 30 day gluten free challenge, and blog about it here. Then I wondered if I am getting addicted to 30 day challenges. 
4.  okay well, that may be all, maybe I should have named this post 3 posts for the price of one.
Tomorrow I promise to return to our regularly scheduled outdoors inspiring post. 
 
Until tomorrow
Have an outdoorsy day
Leave a comment
Comments will be approved before showing up.