Day 27: I hear we are getting more weather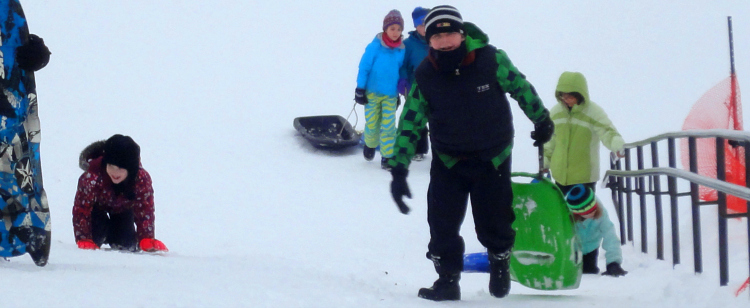 Good morning Challengers. Rob told me yesterday that we are supposed to get another 15 cm of snow today. I know we have had lots of it already this month, sometimes record breaking amounts. But, even with all the wintery weather we've had, at our house we have missed a few essential winter activities.
My first thought when Rob told me it's going to snow again was 'I have take Bobby tobogganing.' Yes, believe it or not, we have gone this whole winter, a winter with perfect winter weather, and we have not been tobogganing. 
That right there is not only a mothering fail, it was a wintering fail. But as the challenge has held me accountable to get outdoors everyday, I'm going to use it to keep me accountable to take my poor neglected 13 year old tobogganing.
Pictures to come.
So. Is there a winter activity that you love that you haven't done yet? Now is your chance. Outdoor rinks are open if you haven't been skating; nature trails will be gorgeous; if you haven't been hiking; and those cross country skiis-get those suckers out of the basement.
Until tomorrow-have an outdoorsy day.
Photos prompt-show us the snow.
Leave a comment
Comments will be approved before showing up.