Day 3 Take a picture of a backyard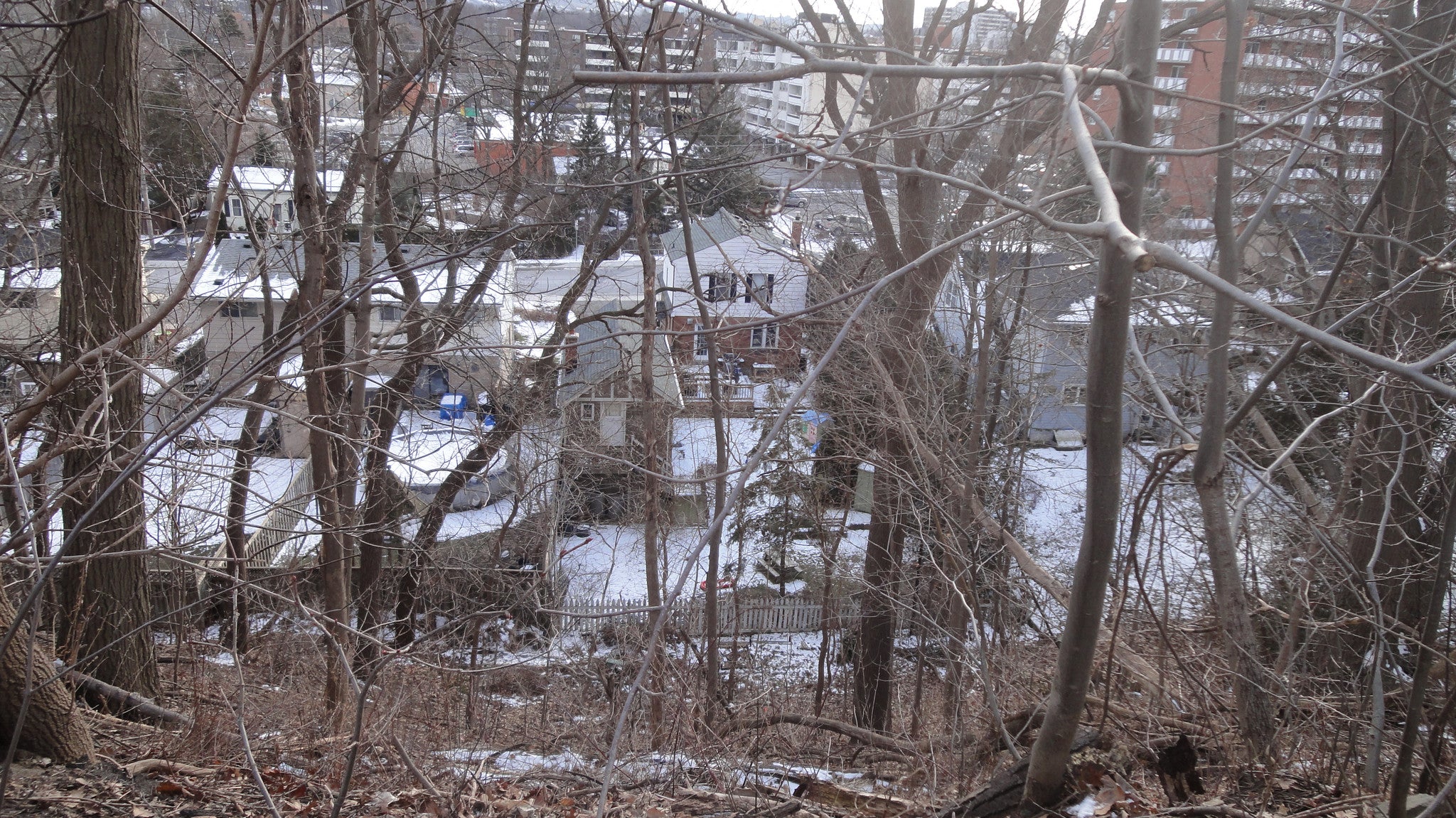 A Walk In A Small Town
Day 3-here we are! and the weather has been perfect for getting outdoors. Today was crisp and sunny, unless you went out later in the day, then it was cold, windy, and a bit cloudy.....but still good.
For the last few years I've gone to stay at my mom's house in Dundas, Ontario for a couple weeks the end of January, so I'm currently outdoorsing it in the small town I grew up in. The wonderful thing (other than staying with my mom) is it's a beautiful historic town; the weird thing is, I can't stop looking at the face's of everyone I meet and wonder if I went to school with them. So far-No. Apparently everyone I went to school with did like me and moved away-seriously I come back and visit 4-5 times a year, and have never seen anyone I went to school with. But, in the circular way of the universe, I do have a good friend who lives in Dundas, however, I met her because she grew up next door to my sister in a different small town-Simcoe, Ontario. These photos are of her backyard in Dundas.
PS: Tania, if your neighbor mentions someone was creeping around your backyard, it was just me. Talk soon.
Leave a comment
Comments will be approved before showing up.