Day 6: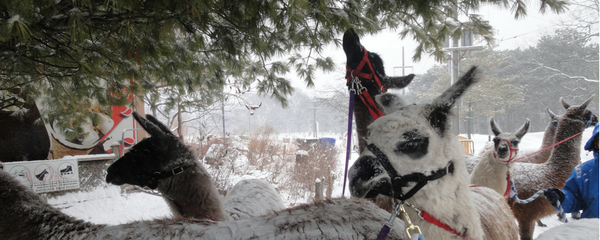 Good morning Challengers
This February weather is really keeping us on our toes. Last night I had to make an impromptu trip to Mississauga to drop Bobby off with his Dad because today they said there's going to be a big storm. How to be outdoors when there is an ice storm? Is it okay to take a day off from a challenge? Hmmm. 
As I write these posts the night before, I will have to wait until I really see the weather to decide. If it's not too bad, I will probably brave the ice and walk to Starbucks, but if it's bad as in, really icy, I'm not risking a hip (or a car crash) because I'm committed to this challenge. 
It's about the fine line between commitment, avoidance, and common sense. I'll check in on Facebook tomorrow to update you with where I end up.
Until tomorrow, have an outdoorsy day.
PS. The photo prompt-a cool bit of ice-maybe on your window, a frozen puddle, see what you can find.
PSS. Sorry but I may never stop posting pictures of these guys
Leave a comment
Comments will be approved before showing up.