Let's share some neighbourhood love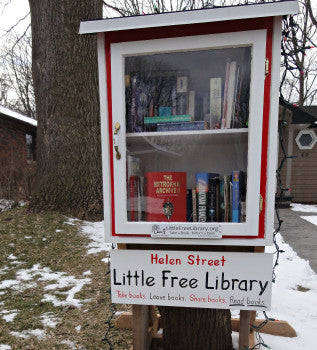 Day 17
Maybe it's been all the fresh air and sunshine and outdoorsy activities I've been having this last week, but yesterday after walking home from the Junction, and walking around High Park with Cathy, I came home and slept. And slept and slept. And today after sleeping in, I took a nap and slept some more. 
Well, after all that sleeping though guess what I did. Yup, I went outdoors. Robyn and I went to the Junction and signed up for the Sketchbook Challenge at 
Articulations Art Shop,
 then we went and had Pho -yum-, then we went to No Frills, where there were a lot of flowers, so I got a good pic for yesterday's challenge, but wait there's more, Robyn needed a Voss water bottle so we stopped at Sweet Potato, and when they didn't have one, we went to Loblaws. And that is my list of why I love the Junction! That is a serious list of stuff to do in one two block (except the Loblaws) neighbourhood. I was going to do a bit on Little Free Libraries for today's entry, but apparently, no, it's all about the neighbourhood. So, today's prompt. Let's see your 'hood. What do you like best? Where's your favourite hangout? Which is your favourite coffee shop? Share and let us know.
#januarybaby
#outdoorseveryday
#lovemyhood
#junction
Leave a comment
Comments will be approved before showing up.