Introducing The January Baby Poncho!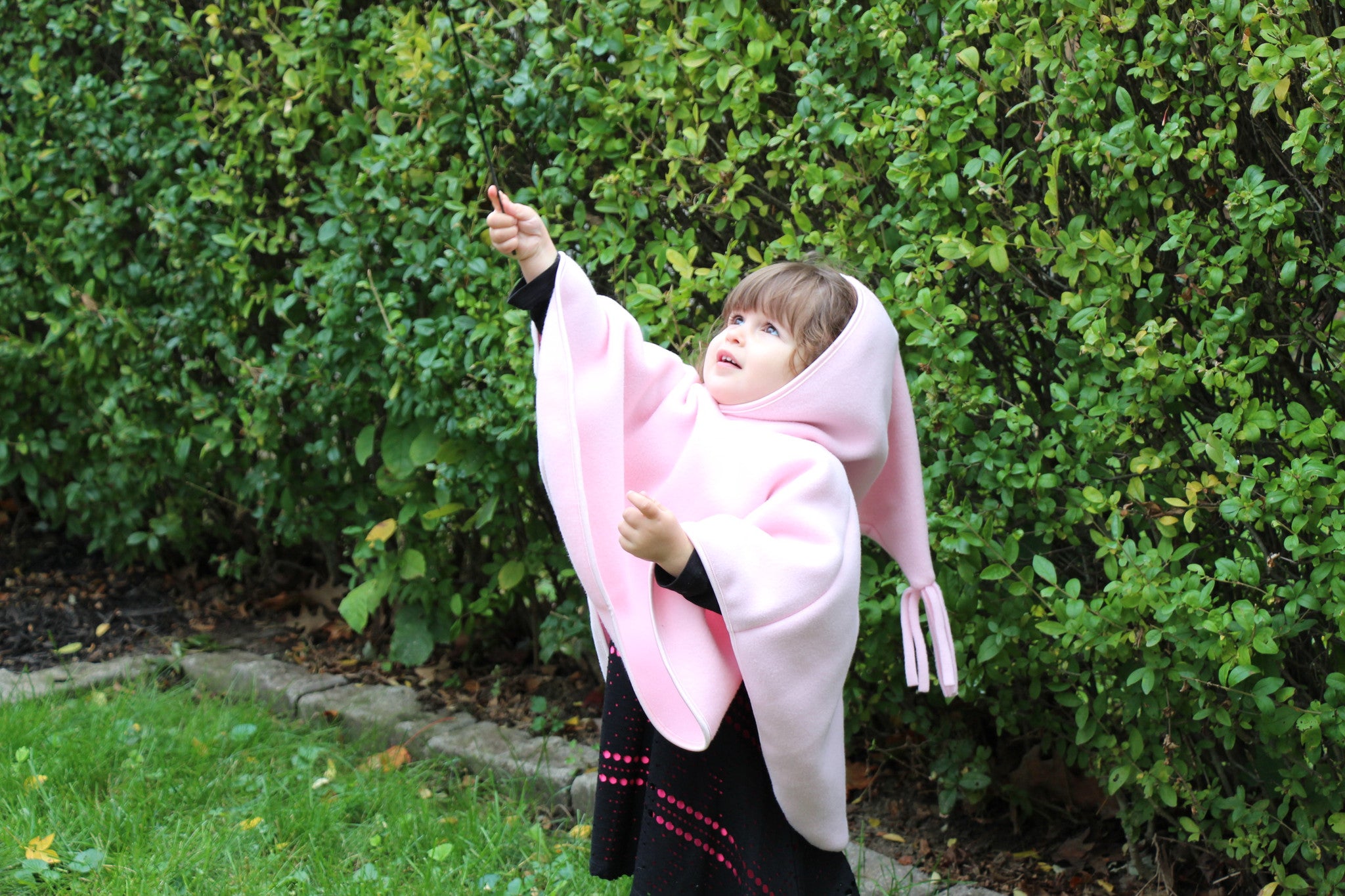 We are huge fans of January Baby.  Not only do they make amazing products like this adorable UV Sun Suit we reviewed, they also get bonus points for being made by a local Bloor West Mom!
One of our Mommy Connections alumni recently tried out their brand new poncho line.  Here's what she thought!
When I first received my January Baby polar fleece poncho, I will admit I was skeptical my toddler would like it. She is exactly two and at the stage where it is her way or the highway. Instantly when she saw it, she wanted to put it on and it has been difficult to take off since. I love the lush polar fleece and my daughter loves the fact that she can put it on herself and there are no sleeves to cause issues. It has been the perfect transition jacket that we can just throw on and go. It has also become a wearable blanket for numerous fall walks and trips in the car. I'm such a fan of the coziness it provides around the face and neck.   I wish I had this last winter as it would also make the perfect topper over my baby carrier!
I did have to wash the poncho after a Starbucks accident and it washed up perfectly, which was a pleasant surprise since we don't wear a lot of light colours at this messy stage.
I would recommend the January Baby polar fleece poncho to anyone who wants an article of clothing that is actually easy to get on a child. This poncho has saved me numerous headaches and my daughter has had many compliments about it. Functional and fashionable, the poncho is the perfect toddler jacket!